We stock a wide range of traditional roofing materials such as tiles, battens, felt etc and associated goods such as chimney pots and cowls, replacement lead, UPVC fascias and guttering. Here are a few of the products we have in stock.
Felt
Traditional fibre based for tiling – Old style 1F felt in 15 metre rolls.
Modern replacement – 1F felt in 45 metre rolls.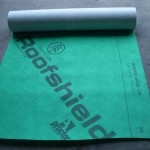 Breathable felts including Cromar, Daltex and Roofshield. Roll sizes – 20 metres, 50 metres, 75 metres.
Torch on Felts for flat roofing – 16ml underlay, 8 metre plain, 8 metre Blue Grey, 8 metre Green Mineral.
Pour and Roll Felts for flat roofing – 3B Glass Fibre, Perforated Underlay, 180 sanded, 180-250 mineral, Green Mineral, Grey Mineral. We also stock 5 metre and 10 metre Shed Felt.
Adhesives and Paint

We have a large range of roofing compounds and sealants
Products include Trowel Mastic, Flat roofing repair products, Rubber Sealant, Pond Liner, Felt adhesive, Bitumen paint and Primer.
Solar Paint
Bitumen
Tiles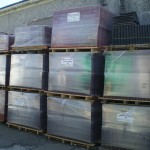 We are stockists of Redland roof tiles and components. We have a wide range of popular Redland Tiles available for collection and are also able to deliver larger quantities direct to site.
We can also supply Marley tiles to order.
Ridges and Hip Tiles
Second Hand Clay Tiles
Accessories
We stock a full range of related goods which include Lead Slates, Tile Vents, Dry Ridge-Hip Systems, Eavestrays, Glass Fibre Valleys,
Chimney Pots, Cowls and Fixings.
Fakro Roof windows.
Battens
We keep three sizes of treated roofing battens – 19mm x 38mm, 25mm x 38mm and 25mm x 50mm in various lengths.
We also have a large range of roofing timber sheets in stock including Plywood and Sterling board (O.S.B).
Fascias and Guttering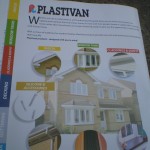 We are a main stockist of Plastivan products. We have a range of replacement U.P.V.C 5 metre Fascias in stock and also U.P.V.C Soffits and flat boards. Sizes range from 125mm – 300mm wide.
We also offer a large range of accessories such as trims, corners, vents and fixings.
We keep a large range of guttering components in both Roundline and Squareline in the following colours – Grey, Brown, Black and White.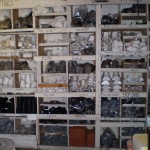 We stock all accessories needed for guttering and downpipe products including clips, shoes, stop ends, etc.